I've been busy around the house the last couple weeks.  Tracy keeps shipping stuff so I've had a lot of projects.  Last week, I did make it out to Little Browns' Creek trail and climbed Mt. Antero.  I've climbed this route several times, but I never turned up the last 1,000ft to the summit.  Antero is not a pretty mountain – it's mainly rock and scree and scared by many 4WD trails.
With the exception of one day last week, the weather was terrible.  Storms rolled in every afternoon and caused the dogs to run and hide.
The dogs may be hiding, but I was busy.  The picture below shows the amount of boxes I broke down.  Lots of Ikea, other furniture, and fixtures.  I needed to use my neighbors trash can to get rid of all our trash.
Izzy is a big lover and is always under my feet.
The weather turned nice and we've been hiking the river trail.  Our house is in the background on the left side of the picture.
On Saturday, I climbed Harvard and then did the traverse across the ridge to Columbia.  My watch wasn't working so I grabbed someone's else's GPX file below so I'd have a record of the route.  It was a fun hike since the traverse is mainly off road.  The only negative on the day was that I came across two young guys from Ft Worth that were way over their head on the ridge.  I guided them across, but they were so slow that I was forcing the dogs to cross their legs at home.
WP Strava ERROR 401 Unauthorized - See full error by adding
define( 'WPSTRAVA_DEBUG', true );
to wp-config.php
Football season started this weekend and I installed a TV on the deck so we could enjoy the nice weather.  Izzy enjoys it also.
The Monday Night Football game last night was awful, but the sunset was pretty.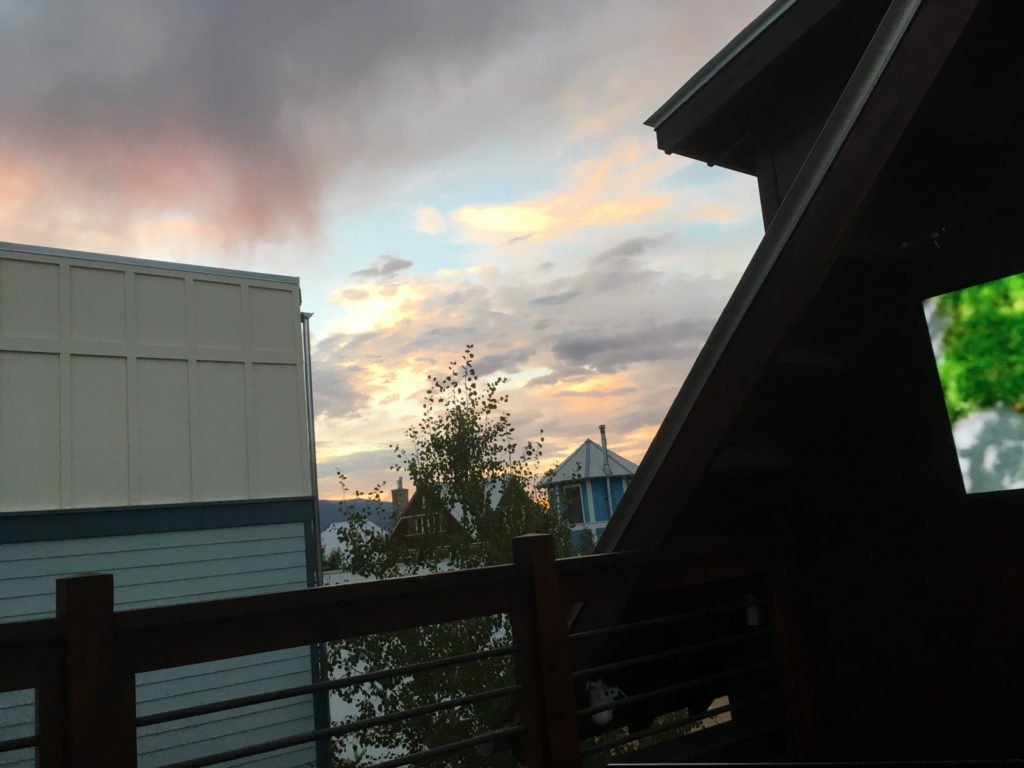 The sunrise this morning was just as beautiful.
*** Update – waling to get ice cream last night – our house is the one in front on the right