Since getting back from Africa, I've been hitting the trails pretty hard to get ready for High Lonesome this Friday. I'm feeling very good so I'm hoping to beat my time from last year. My expected splits are below with my times from last year.
I've been all over the course to check on the conditions. The snow is melting quickly. On Saturday, I went back with my neighbor's son in law and we turned right and climbed Mt. Antero. The weather was great and we ran down.
The next day I climbed Law's pass which is also on the course. There is still a giant cornice but it's easy to get around.
I also returned to the road by St Elmo to see if the avalanche had been cleared. It had. I continued on to the Colorado Trail and ran the crest to Hancock and then back to St Elmo. The only challenging spot was the last pitch to the old railroad bed. The hill was completely covered with snow, but it was easy enough to kick steps down. It was so large, I doubt it will be gone by race day.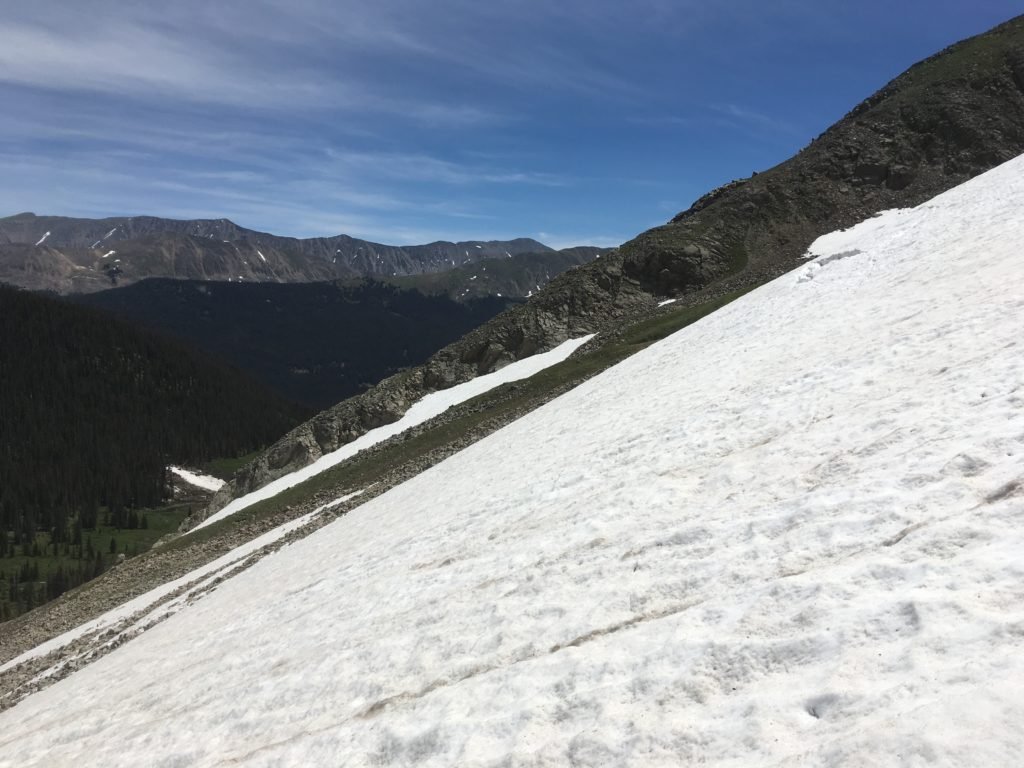 I took a day off and made a huge batch of Campfire Salmon.
Our gardening has turned out well. Everything is in bloom.
On Saturday, my friend CW came to visit and we sipped whiskey on my neighbor, Mark's porch and watched the sunset.
On Sunday, I ran the Mt Harvard and Mt Columbia loop while CW hiked to Bear Lake. It was much more challenging this time since there were still huge snowfields that I had to go around. The route I took ended up 3 miles longer and 1000ft more elevation than the traditional route. The view from Harvard is the first picture, view of Columbia and the traverse is the second.