This Monday we are heading back to BV. I plan on being there for the summer, but Tracy will be back and forth. This spring has flown by. I've been staying active and ran the Tinjas 50k again. I also have the Tangle 30k Sunday.
I ran down to the park to meet Tracy this weekend. It must be a sign of luck having a Cardinal perch on your car because this little guy didn't want to leave. He danced around on the top of the roof
Today I power washed the pool filters. The blue is a piece of blue plastic that dissolved in the filter. It was everywhere and stained the pool rocks. It took a couple hours but I transferred it all from the pool to me. Meanwhile, Izzy was a sun dog watching me.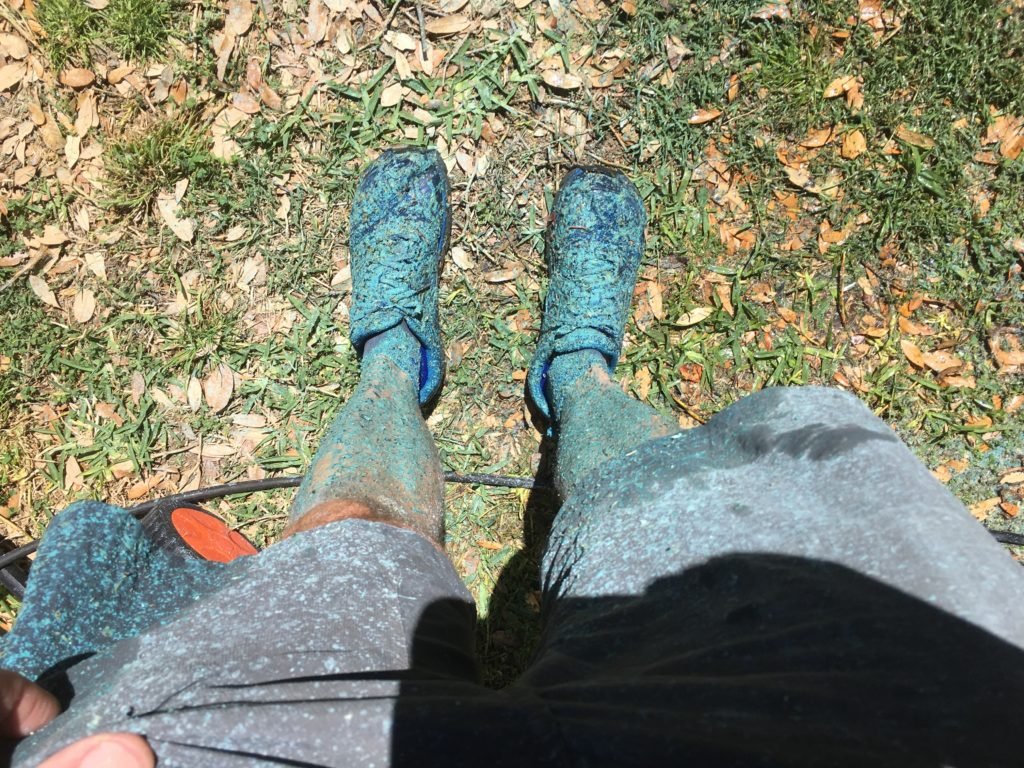 This year, I'm running the High Lonesome 100 again. The race director put together a promo spot based on last year's race. You can see me a few times at the start line.