CW has been in BV on and off for a month. The adventure I plotted for him this year was for him to climb 7 of the 14ners in the Sawatch Range. He would camp at the base of one, climb the following day, and then trek to the base of the next one. I met him for 4 of the climbs. He did great.
He camped in Missouri Gulch and we climbs Belford and Oxford back to back and then I ran down the backside and climbed Missouri also.,
When I was meeting him in Great Horn Basin, I ran into a pair of moose. If you zoom in you can see both of them in the meadow below.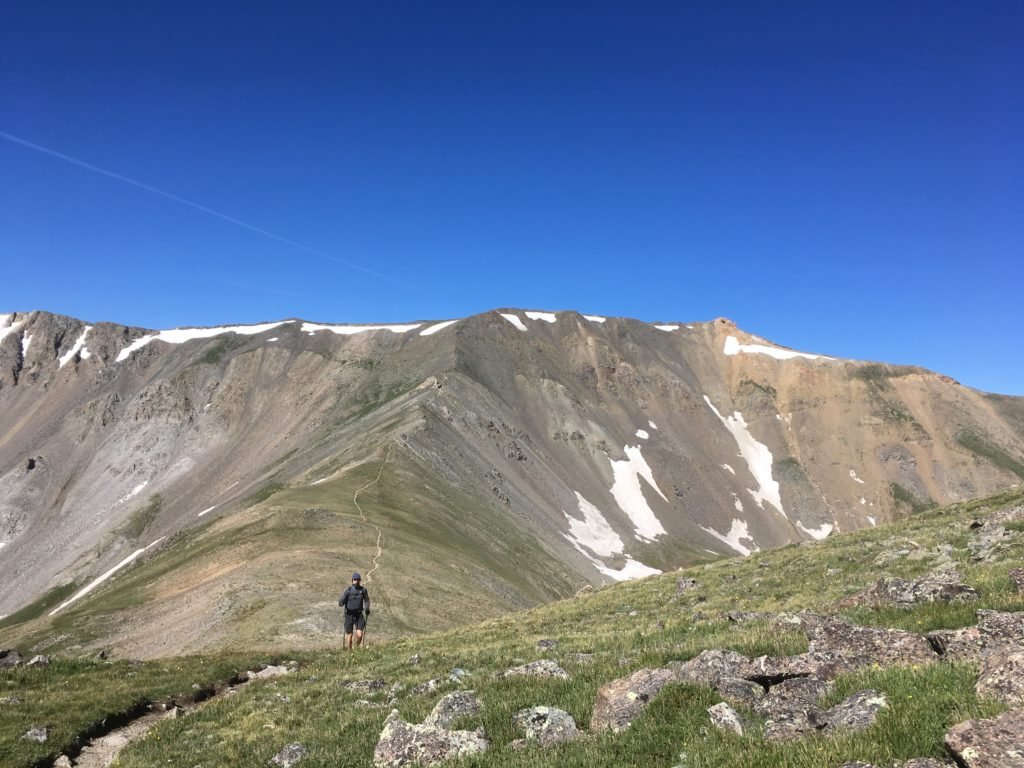 His final peak was Mt. Yale. We went up the East Ridge which involves a lot of route finding and scrambling. He was exhausted when we finally reached the summit.