Tracy and I were in Vegas this week with our friends Chris and Jennifer.  Many of the casinos were still decorated for Chinese New Year.  We were hoping standing in front of the money tree would bring us luck (it didn't).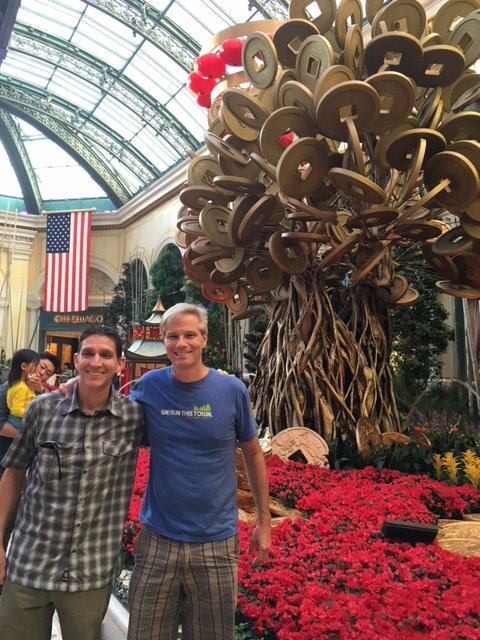 Besides eating, drinking, and helping the economy; we did spend the day out at Red Rock. Chris and I were just on this climb last week, but we'll never pass up a chance to summit Turtlehead peak.  The weather was wonderful and the trail didn't have a lot of people on it.
The climb was pretty striaght-forward and in just over 75 minutes, we were all on the summit.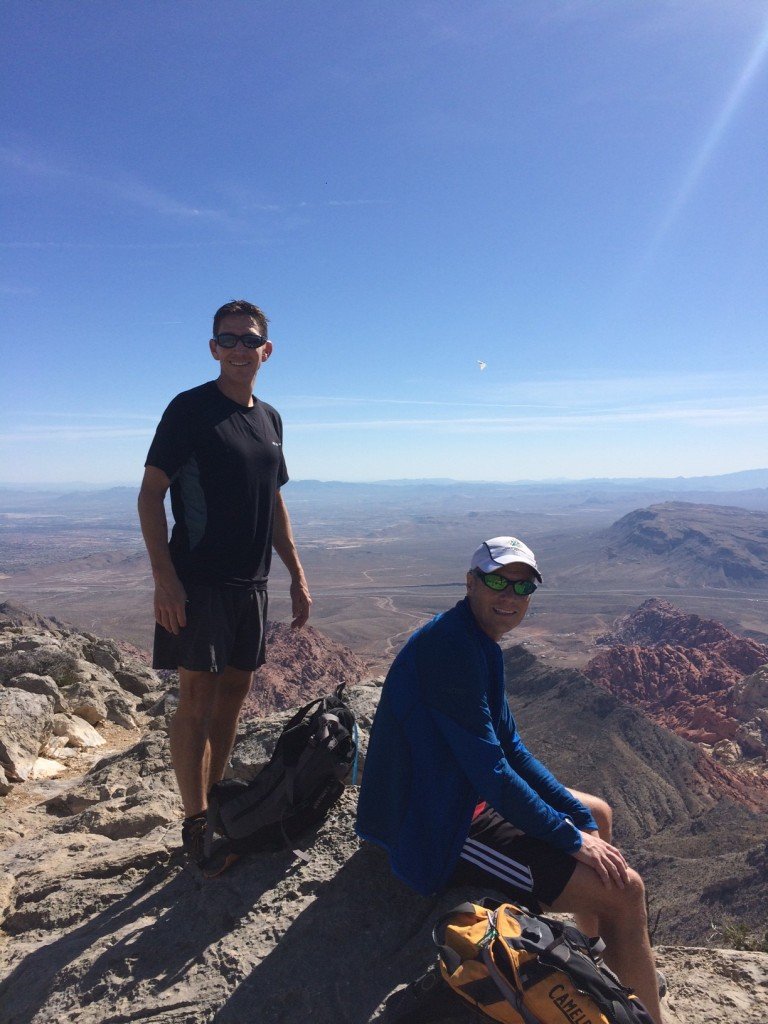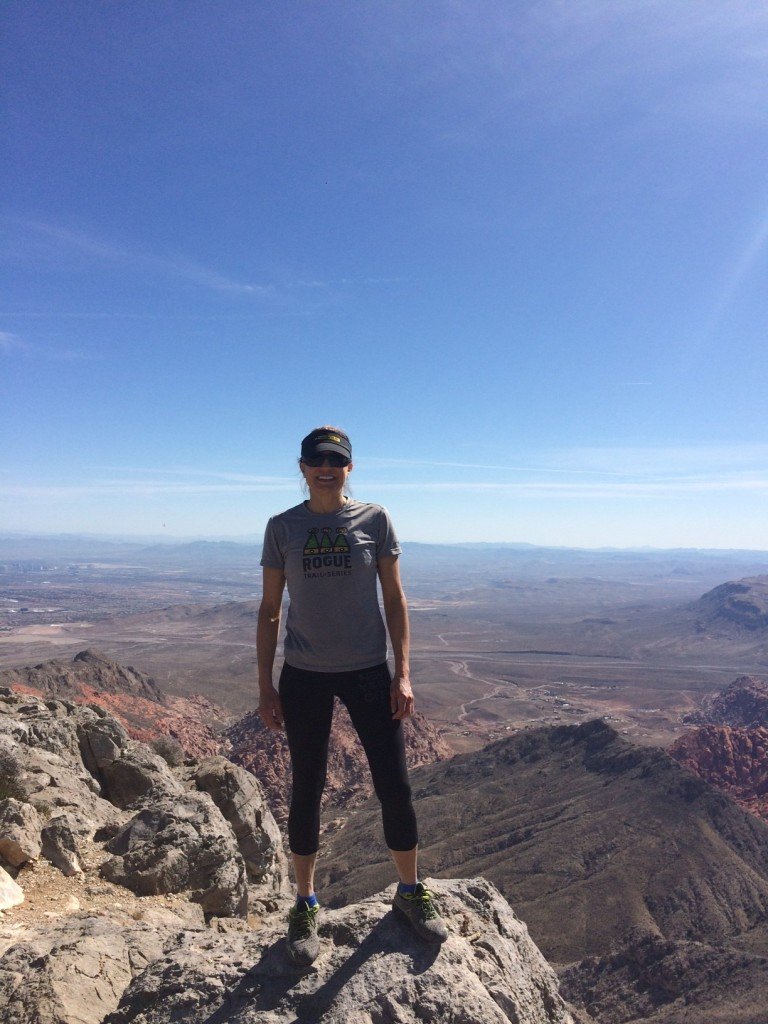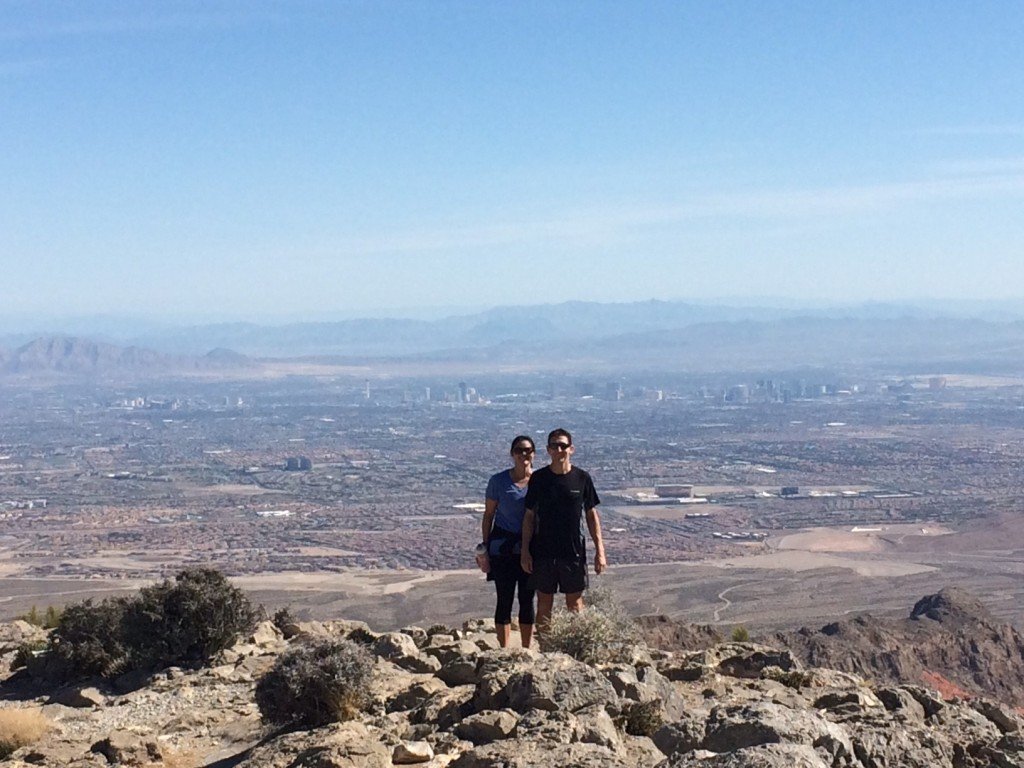 We still had energy so we drove up the road a little bit and hiked up to Keystone Thurst.  Its basically a fault line that runs through the far end of the park.  Chris climbed up to a small cave and was able to snap a picture of Tracy and I sitting on an overhang of a creek bed.