Preston got here on Tuesday and CW left on Wednesday.  Since Preston is coming from sea level, we've been acclimatizing slowly.  After dropping CW off, we drove to St. Elmo with the dogs and hiked 1,500 feet up to Popular Gulch.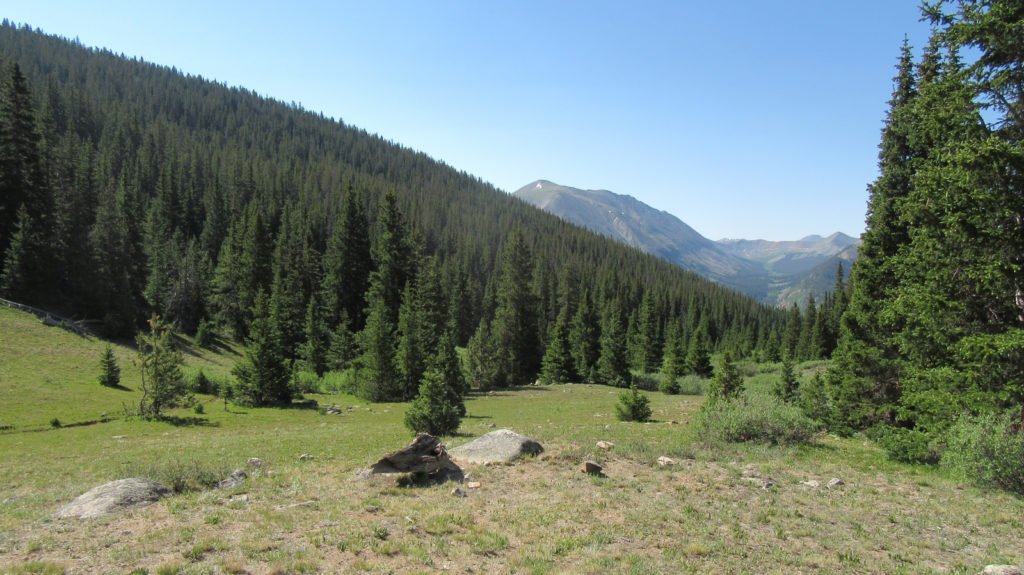 Preston was beat, but the dogs were on alert for critters.
After the hike, we took the truck on the 4wd road to the Hancock Trailhead to see how back the road was since it's an aid station on my August race.
On Thursday, we hiked up Avalanche to the Mt Yale saddle.  Google did a little magic on the picture below.
Later in the afternoon, we headed downtown to the South Main park for pizza and a game of Frisbee.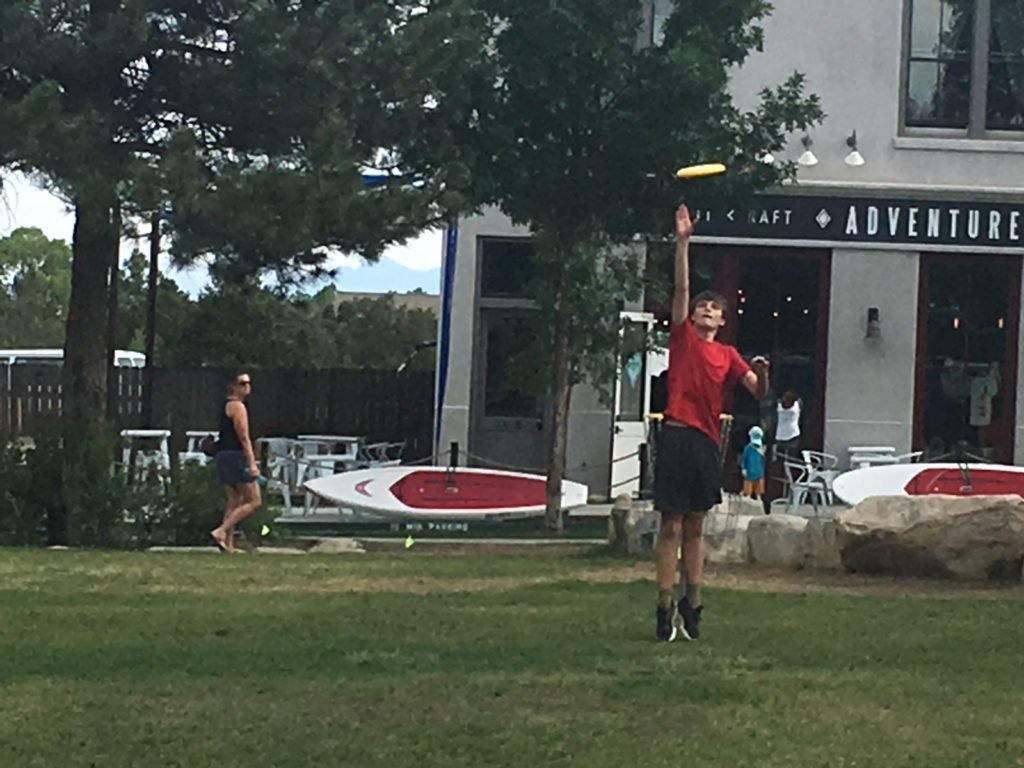 Today we are going to climb Midland hill with the dogs.