It's been an easy few weeks… lots of walks to the creek with the dogs.  The pictures below are from "stoner falls" right after sunrise.  We had a week of weather so cool that fog rose off the water.
We dog sat for our neighbors and Preston loves when Rosi is over since she will sleep in his bed with him.
I finally broke down and got a pair of glasses.  Its taking a while to get used to them.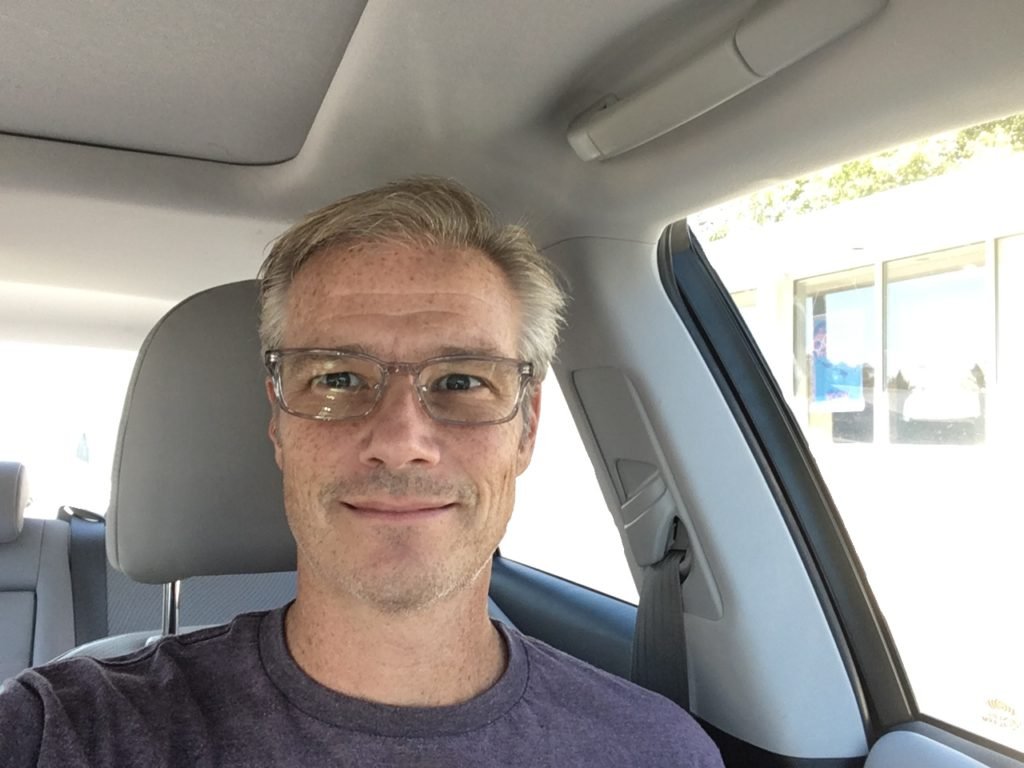 We went to back to back concerts at ACL last week.  This is Brad and me at the ACL hall of fame awards.  It's supposed to be an "L" for loser since my buddy Grant couldn't make it.  The following night Tracy and I had front row seats to Elvis Costello.
Look how tall Preston is… he's got me by an inch now.  This is our annual trek to the local Austin haunted house.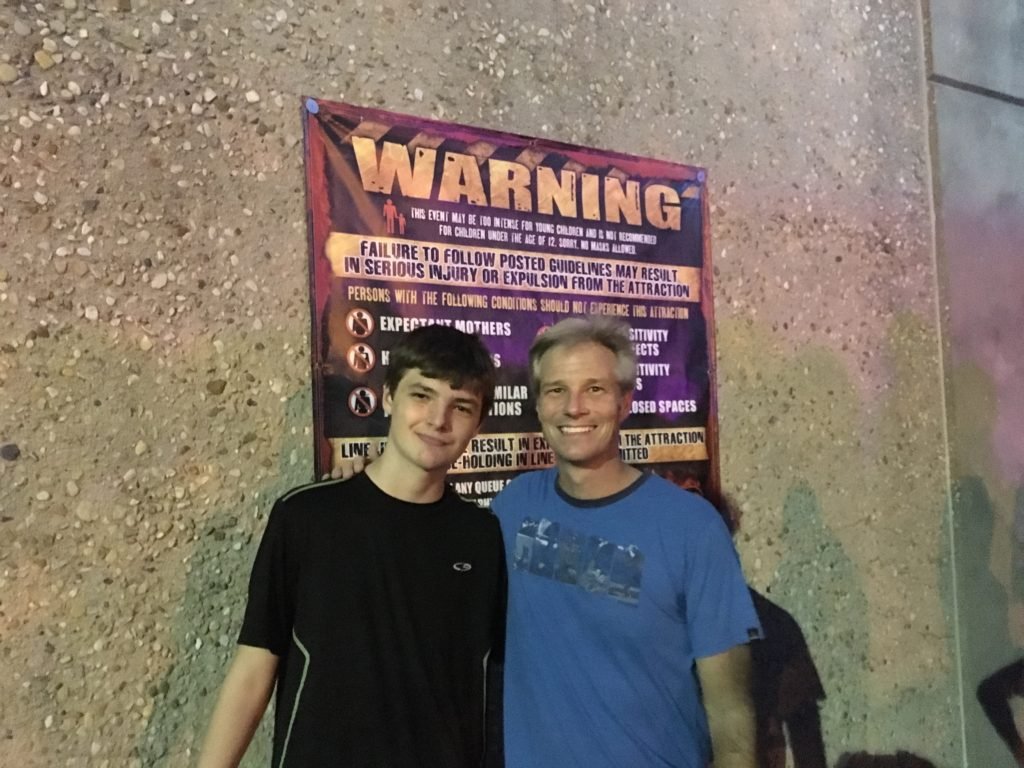 My Canadian friend, Kevin was in Austin for work and spent an evening with us.  He and Preston played football in the pool for a long time.
Tomorrow, I'm off to Bandera to run Cactus Rose.  This will be my 4th time running it.  The race is 50 or 100 miles (I'm doing the 50) and it's un-aided, which means the aid stations only have water.  You have to carry or place anything else you want.