Our 2nd week in BV was colder and we got a little snow.
Most of the days were sunny but the mornings were really cold.  We headed up to the mountains for a little hike, but ended up getting the truck stuck and had to be pulled out.
The dogs got lots of walks and the mountain air made them tired.
We visited the local distillery, Deerhammer, often.
The last day there was the BV Chocolate Walk.  We got a scorecard from the community center and walked the dogs all over town collecting stamps on the card and chocolate.  That evening there was a parade that started in front of our house.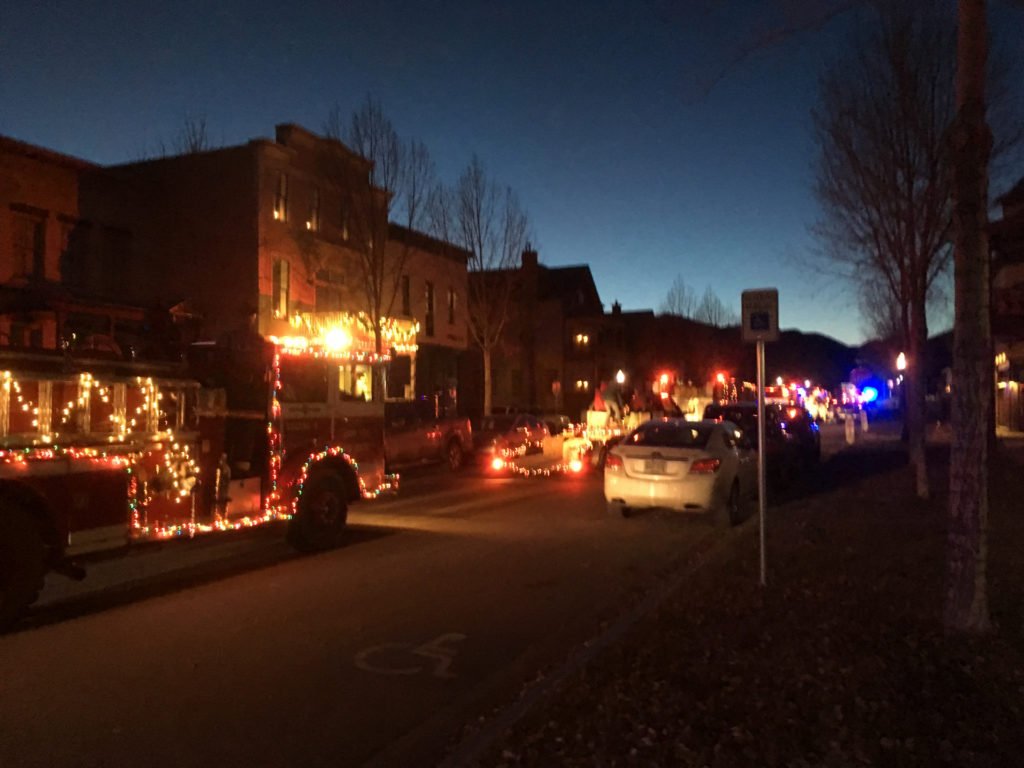 The trip home was uneventful, but it still made Izzy tired.
On a sad note, Uncle Ed passed away this week.  He was a very kind person and will be missed.
Edward Edward Benz passed away on Monday December 3, 2018 at the age of 92. He will be lovingly remembered by his wife of 71 years Lillian, son Charles, daughter Diana, two grandsons Ryan and Randy and one great grandson Ryan Matthew. Edward was preceded in death by his parents, two sisters and one brother. Edward loved sports and will be deeply missed. According to his wishes cremation has taken place and no services will be held.
Published in Grand Rapids Press on Dec. 9, 2018